East Coast / West Coast Fulfillment Services
PSI's fulfilment center is located strategically in Atlanta, GA. From this location, we are able to ship to over half of the U.S. population within 2-3 days via Ground Transportation. As a result, we are effectively minimizing shipping costs and maximizing speed to market for most shipments out of our facility.
What if we could extend this kind of shipping service to cover the entire country?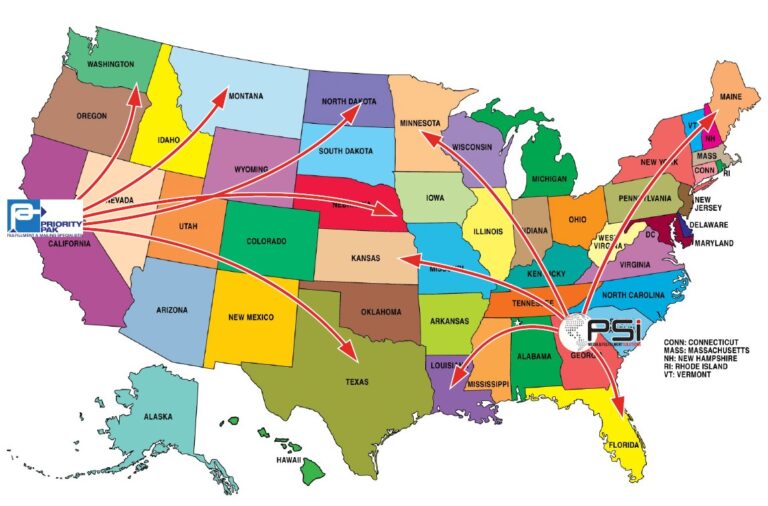 Did you know that if you utilize a bi-coastal fulfillment strategy you can improve shipping transit times by up to 3-4 days AND reduce your shipping costs between 30 and 50 percent!
• More than 90% of our shipments are delivered via ground in 1 or 2 days.
• 97% of our shipments sent via ground transport arrive in 3 or fewer days.
PSI Media and Fulfillment Services has partnered with a leading West Coast fulfillment center to achieve just that. Together with our partner, Priority Pak, we have invested in state-of-the-art technology to seamlessly manage our customers inventory, order processing and shipping between both coasts.